Michelle Paget, LCSW, RYT
Therapist
Michelle began her practice as a therapist working with children and parents. It was through this work and her own experiences in pregnancy and motherhood that Michelle felt inspired to support those who are on the journey of parenthood. 
Throughout her 14 years in practice, Michelle became increasingly interested in more integrative and somatic ways of improving wellbeing. She blends the use of yoga with a focus in mindfulness, Cognitive behavioral therapy (CBT) and the brain-body centered technique of  Brainspotting that works to heal emotional wounds and trauma from the inside out. Michelle aims to help her clients manage challenges, build greater awareness of thoughts and feelings and improve balance in their everyday lives.
Michelle loves to take an individualized approach to therapy based on the needs of her clients. She sees herself as a guide along a journey where her clients are experts in creating the lives they most want to live.
Michelle is originally from Kansas City but spent fourteen-years in New York City prior to moving to Denver in 2018. She loves spending time with her husband, two children and Boston terrier playing outside at city parks and going out for tasty baked goods. She also enjoys exercising through Peloton, hiking around the world and feels most connected to herself through yoga and live music. 
Michelle's rate is $175.00 per clinical hour. Please inquire about scholarship availability as needed.
---
Ashley Swanson, LPC, LPCC
Therapist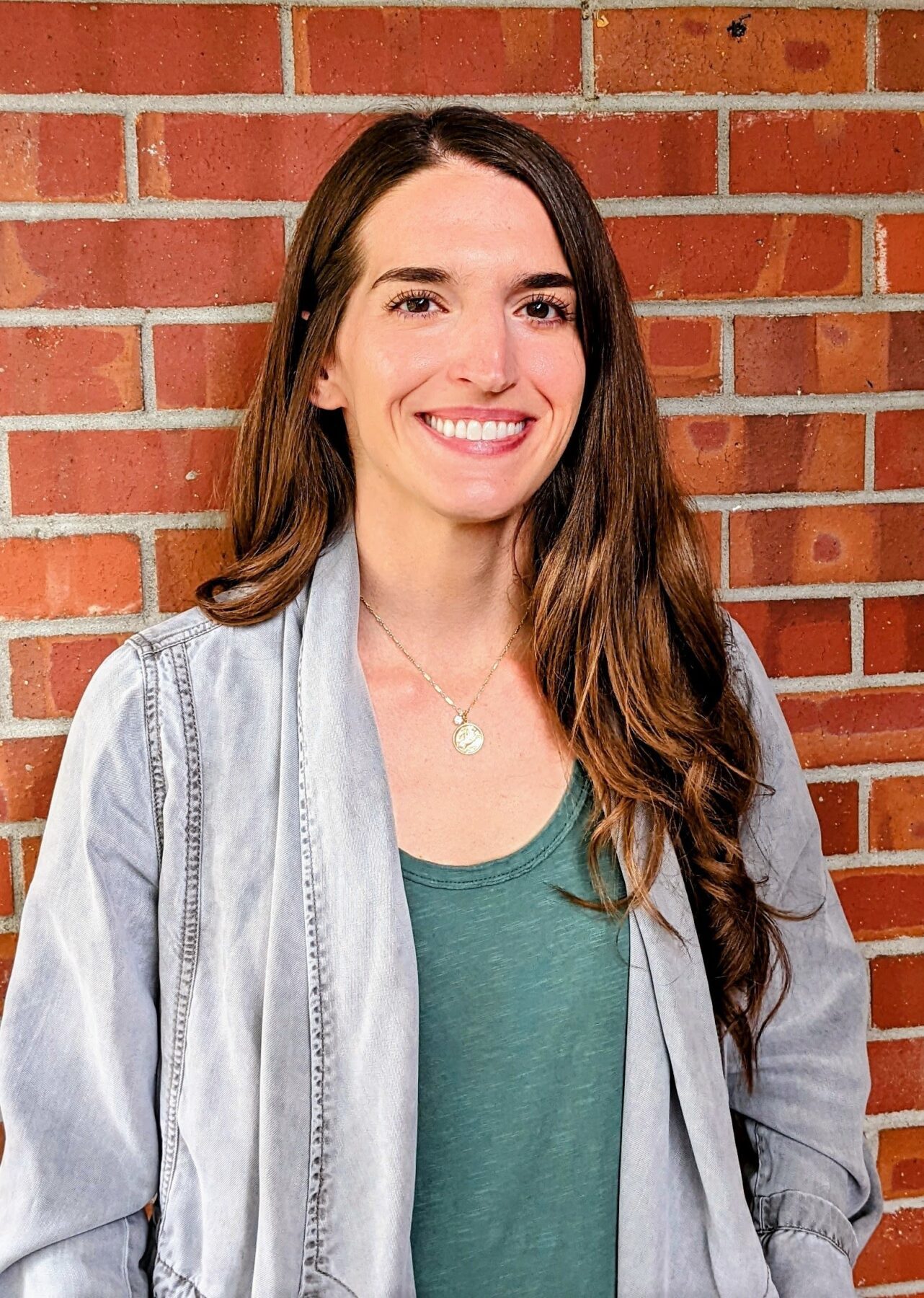 Ashley is a Licensed Professional Counselor in Kansas and a Licensed Professional Counselor Candidate in Colorado. She began her counseling career as a biofeedback therapist in a holistic health setting. Within this counseling role, she discovered her passion for working with Highly Sensitive Persons (HSPs) as well as women who have received ADHD diagnoses in adulthood. Ashley also enjoys supporting college-aged womxn that identify as anxious, perfectionistic, and those that were parentified in childhood.
As a HSP herself, Ashley has specialized training to help HSPs navigate major life challenges while also fostering the many strengths and benefits of the neurodivergent brain. Ashley uses the gentle approach of Brainspotting to help clients process, and takes an integrative approach to counseling by emphasizing open communication, collaboration, and personal empowerment for each of her clients.  Ashley is an experienced trauma therapist, with particular interest in childhood trauma and religious trauma.
Originally from North Carolina, Ashley moved to Denver in 2017. In her free time, she enjoys getting outdoors to explore new areas of Denver with her partner and their dog, Dexter. She also loves to wind down through creative writing, doing pilates, and checking out far too many cookbooks from the local library.
Ashley's rate is $140.00 per clinical hour. Please inquire about scholarship availability as needed.
---
Jessica Harris, LPC
Licensed School Counselor K-12
Therapist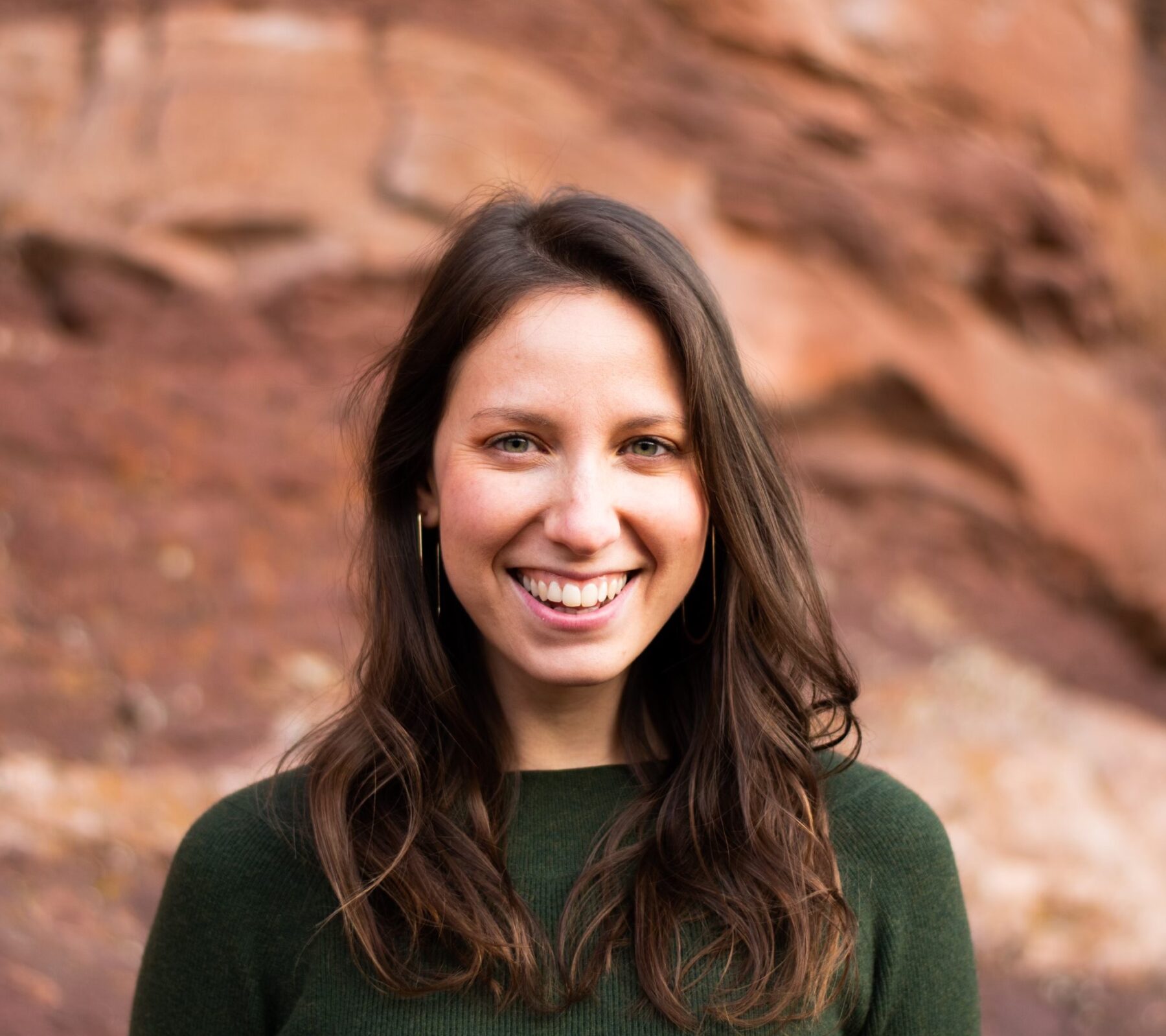 Jessica is a Licensed Professional Counselor as well as a Licensed Professional School Counselor K-12. She is passionate about meeting you where you are, building an authentic connection, and helping you achieve a sense of empowerment.
Jessica is trained in Brainspotting, Trauma-Focused CBT, principles of Dialectical Behavioral Therapy (DBT), Motivational Interviewing, and Solution-Focused Therapy. She has experience working with a range of treatment modalities. She currently works at the community mental health level, serving youth and families facing an array of life challenges.  Jessica has a strong interest in working with neurodivergent adolescents and adult women around life stressors and life transitions, and greatly appreciates a holistic approach to treatment.  She offers an unconditional positive regard and non-judgmental space for all.
Working with Jessica will look like…
Collaboratively and creatively designing your unique path toward enhanced wellbeing.
Embarking on that journey with intention (take a deep breath – she'll be right there with you!)
Oh, and you know that *thing* that you almost can't talk about out loud for fear that it'll become real/you'll be judged/even therapy can't help you deal with it? She's here for it, inviting you to say it. Even if your voice shakes. Especially then.
Jessica's rate is $130.00 per clinical hour.  Please inquire about scholarship availability as needed.
---
Kayla Cemensky
Graduate Student Intern

Kayla is a second-year graduate student at Adams State University on the Clinical Mental Health Counseling track, and a part of the national honors fraternity for counselors, Chi Sigma Iota. Her previous career as a personal trainer led her to discover her passion for one-on-one work, along with her lived experience as an adoptee, and highly sensitive person (HSP), which led her to find her niche within the mental health field.
Originally from MN, Kayla has grown to love the mountains and outdoors since moving here and hopes to one day combine her love for nature and getting outside, with therapy. As such, she will be offering walk & talk therapy sessions for anyone who may be interested in getting outside to do therapy, along with being trained in Brainspotting, neurofeedback, as well as an integrated approach with other talk therapies. She is especially excited about working with those who identify as neurodivergent, and those with more sensitive nervous systems. She strives to provide a safe, comfortable space where all are welcome to be their full, authentic selves, while working towards your individual therapy goals.
In her free time, she enjoys hiking, paddle-boarding, snowboarding and spending time with partner and English Bulldog, Chowder.
Kayla's rate is $85.00 per clinical hour.  Please inquire about scholarship availability as needed.
Kayla receives direct supervision from Becca Hart, Owner.
---
Marisa Amelung
Psychiatric Mental Health Nurse Practitioner (PMHNP) In-Training
Graduate Student Intern

Marisa is a graduate student at Frontier Nursing University on the Psychiatric Mental Health Nurse Practitioner track. She grew up in Florida where she received her Bachelor of Science in Nursing at the University of Central Florida.
She has been a labor and delivery and postpartum registered nurse for 6 years. During her time as a bedside nurse, she discovered her passion for working with mothers and families experiencing a loss. At the end of her shift, she always felt like she was left wanting to do more for them. This led her to the path she is on today.
A year into her graduate program, she experienced a pregnancy loss of her own and had a positive experience with a Psychiatric Mental Health Nurse Practitioner who specializes in perinatal mental health. This personal experience provided her with new insight and was confirmation she was on the right path.
After graduation, Marisa's goal is to work with the perinatal population helping mothers manage the grief of losing a pregnancy or a child and helping new mothers navigate perinatal mood disorders through medication management and psychotherapy. She is looking forward to holding space and supporting mothers in the way she was supported.  Marisa is excited to offer the focused mindfulness technique of Brainspotting to her patients, also
In her free time, she enjoys getting outside and spending time with her husband, son and Siberian Husky, Timber. They enjoy hiking, live music and trying new restaurants!
Marisa currently sees clients for therapy, and will be offering medication management services upon graduation this year.
Marisa's rate is $40.00 per clinical hour.  Please inquire about scholarship availability as needed.
Marisa receives direct supervision from Becca Hart, Owner.
---
Lauren Hugunin
NeuroFeedback Trainer
Lauren is currently a second-year graduate student in the Couples and Family Therapy (CFT) Program at the University of Colorado Denver working toward a career as a Licensed Marriage and Family Therapist (LMFT).
Her long-term goal is to work as a perinatal therapist helping mothers navigate motherhood, and also use her family systems training to work with mothers and their partners to buffer the stress related to bringing a baby home. Lauren became interested in maternal mental health after her own positive experience of healing during the postpartum period. She seeks to be a therapeutic support for others in the way she was supported herself.
Lauren is originally from Denver, CO, which seems to be quite rare these days! In her free time, she enjoys spending time with her partner, son, and three dogs. She also enjoys practicing yoga and pilates, hiking, traveling, reading, live music, listening to true crime podcasts, and learning about counseling.
---
Alaina Whitney
NeuroFeedback Trainer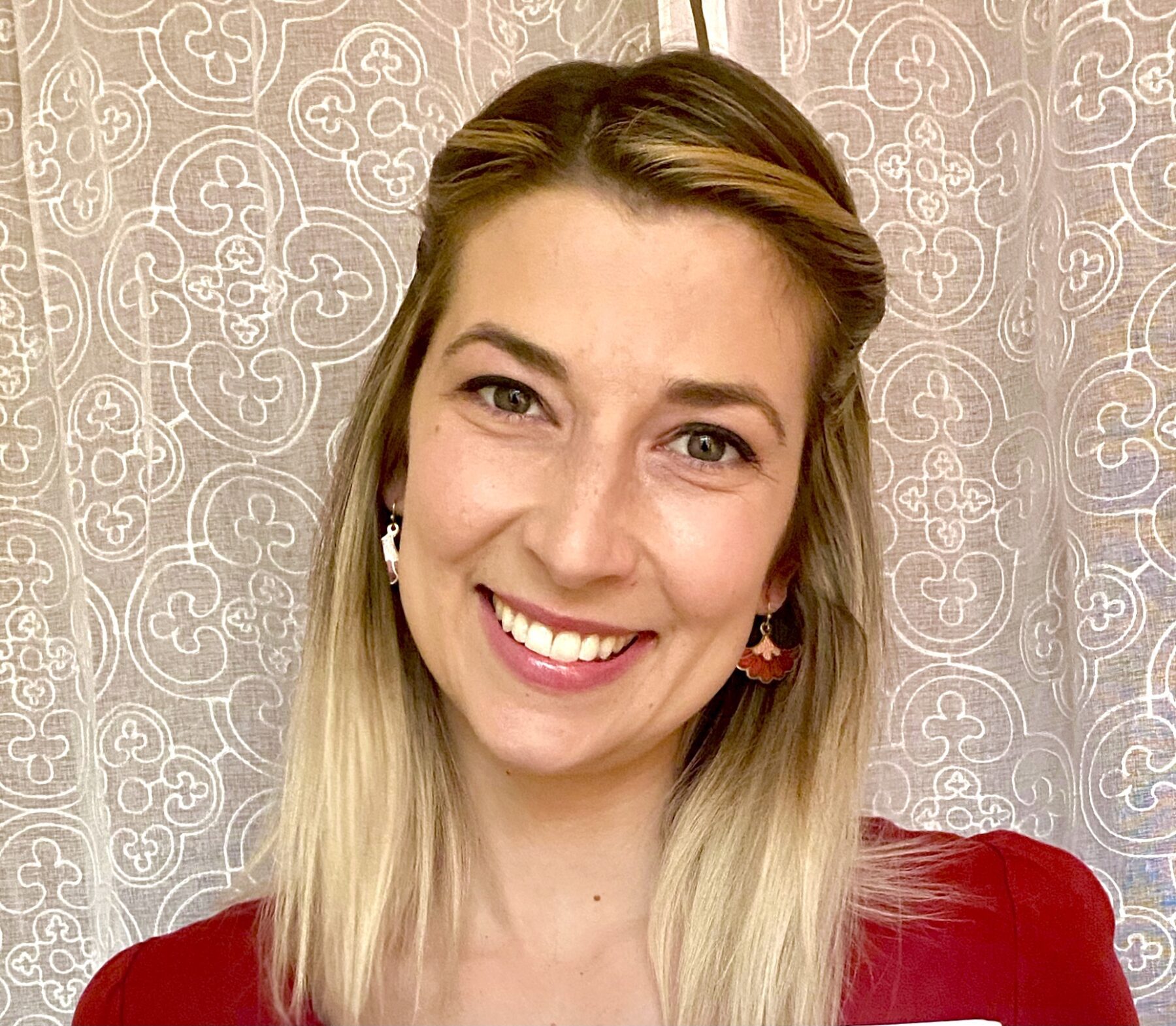 Alaina is currently a graduate student pursuing her Master's degree in Couples and Family Therapy at the University of Colorado Denver.
Alaina's first career was in the arts before moving into the field of mental health. As an actor, she was innately curious about psychology and human behavior and spent much of her time trying to answer the age-old question, "why do people do the things they do?"
Through her own healing journey, Alaina realized her other interest lied in helping women and children survivors of domestic violence heal from their experiences. Since she loves kids, Alaina's career goal is to become a trauma-informed therapist for children and their families.
Originally from Michigan, Alaina lived in Los Angeles for seven years prior to moving to Denver in 2019. In her free time, she sings with the Andrew's Sisters tribute group, and travels to spend time with her long-distance partner. She loves being in nature, practicing yoga, dancing to funk music, and snuggling on the couch with her pooch.
---
– and of course –
Becca Hart, LPC, ACS, PMH-C
Founder and Owner
(Read more about Becca by clicking here!)